Understanding Tropical Depressions
10/8/2019 (Permalink)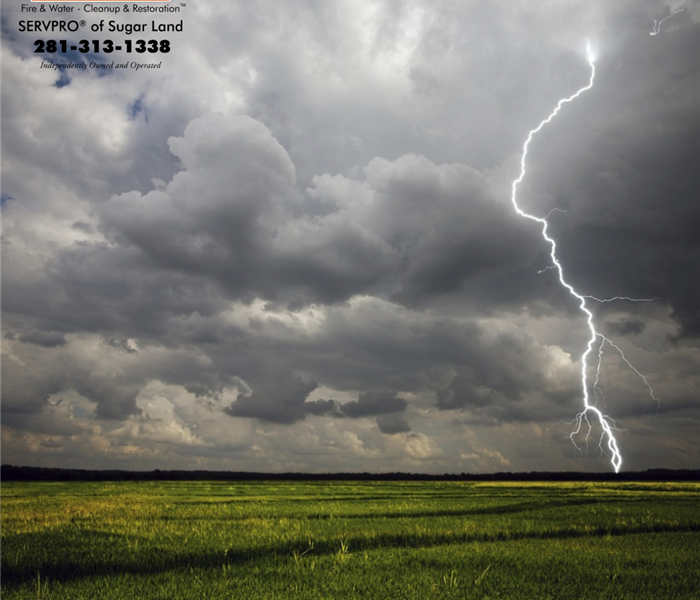 Officially, Hurricane season continues through November and we can sometimes see some decrease in storm frequency in the last 2 months. The problem is, a Hurricane is one of many threats we face living on the beautiful Gulf Coast. Even a large tropical storm that forms close to land can deliver punishing amounts of rainfall, similar to what we saw with Imelda, which was just a tropical depression.
You may ask: What is a tropical depression? A tropical depression is an area of low pressure accompanied by thunderstorms under the right conditions for a long enough time, it becomes a tropical depression. The atmospheric conditions create an organized center of circulation producing maximum sustained winds of 38 mph. If the depression's circulation strengthens, producing maximum sustained winds of 39mph to 73 mph, then it will be upgraded to a tropical storm. A tropical storm causes stronger and more damaging wind gusts, heavier and more prolonged rain and flooding, as well as a higher storm surge. If the system further strengthens to 74mph or greater, it is then classified as a hurricane.
Although Tropical depressions are the weakest type of tropical cyclone, they can still potentially cause quite a bit of damage. Tropical depressions can still bring gusty winds, heavy rain, and possibly storm surges. The heavy rains are particularly worrisome for us here as once the ground saturates, it has nowhere to go and sometimes ends up intruding into our homes and businesses.
Our team of professionals at SERVPRO of Sugar Land is dedicated to helping you during a Natural Disaster such as a tropical depression. Give our team of trained professionals a call because our crew is ready for whatever happens. If you or anyone you know is experiencing flooding or storm related damages, give SERVPRO of Sugar Land a call at (281) 313- 1338.